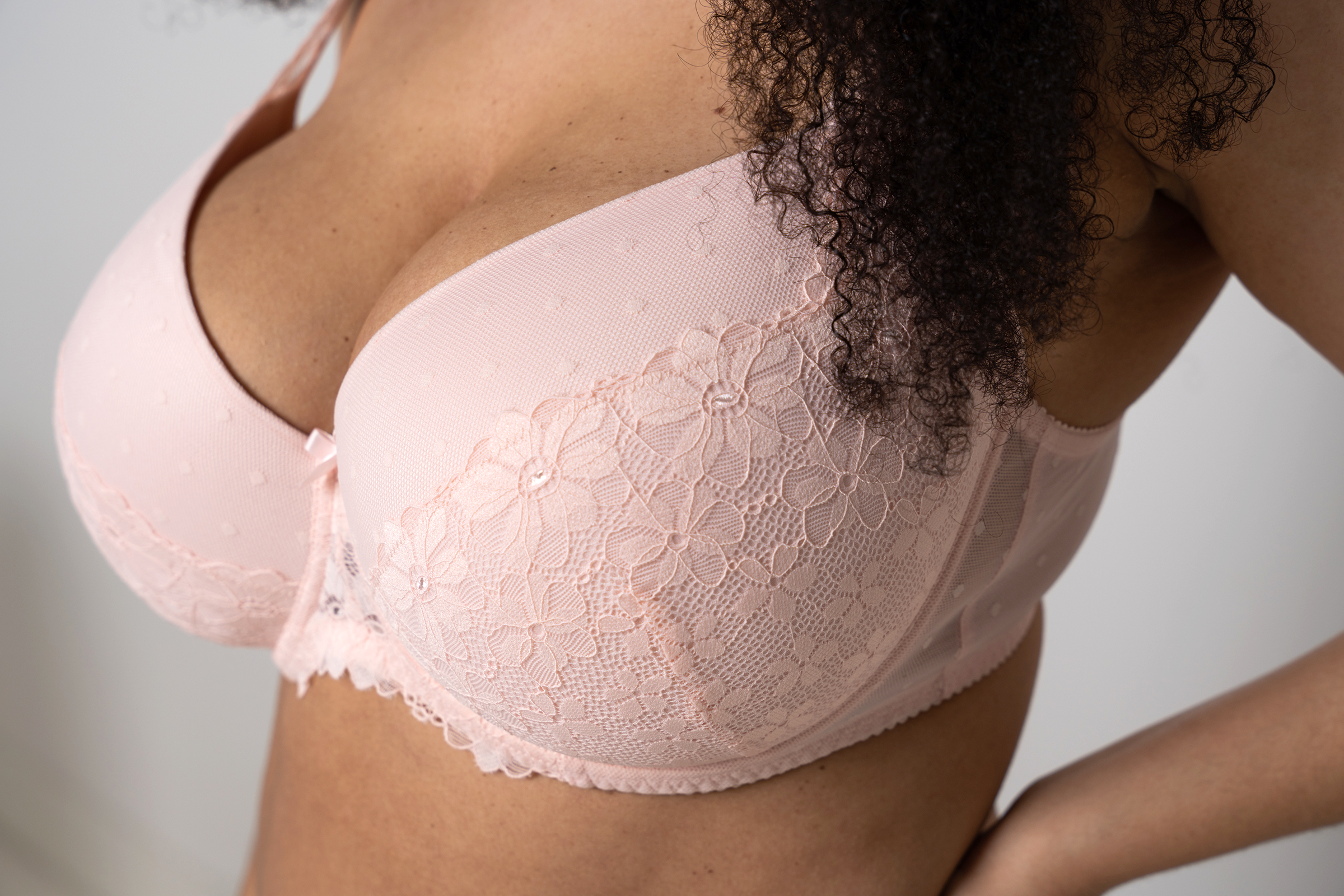 Looking for your perfect size or to covert international sizes to UK sizes? You have come to the right place.
Here at Ivory Rose we know how hard it can be to find your perfect fit. Did you know that many women actually wear the wrong size bra? Or that 90% of woman have one boob bigger than the other? Do not panic as we are here to help. Our styles start at a DD ranging up to a G cup, so we are the specialists in getting you that perfect, supportive fit.
Check out our easy to use size charts below or read through our bra fitting blog.
Step 1 - The Back Band
It's all about your back band, this is 1st and the most important step in bra fitting.
Getting the band right on your bra will help keep your bust secure and supportive. Make sure should the band is sitting under the bust and that its firm (but not too tight). If wired, the wires at the front should be sitting nicely against the breastbone with no digging in nor sitting away. If this is so, you need to go up a size. You Also want the back band to sit straight across you back.
Step 2 - The cups
Make sure your boobs fit nicely in the cups and they are filled. There should be no spillage over the top or under the arm. If this is the case you need to go up a size. Also make sure you have no gapping within the cups. If you do then you will need to go down a size.
Step 3 - The Straps
Adjustyour straps so they are sitting nicely on your shoulders. They should not be digging in or falling down.
Once all 3 steps are followed you are good to go. You will have a well-fitted supportive bra in no time.
Thank us later, the checkout is calling!
Still struggling to find your perfect fit?
Sometimes you can do everything correctly but the fit just still is not right for you. Don't stress, This is where Sister Sizing comes to play.

Simply try the new size which is either left or right to your original size.
For example: If your size is 34E your sister sizes would be 32F to the left, or 36DD to the right.